Ararat Park Hyatt Moscow Hotel offers tourists a loan
Luxurious five-star Ararat Park Hyatt Moscow Hotel, located in the heart of Moscow, announced a special offer "Pamper yourself in the Park" for its guests, which includes not only luxury accommodation, but also lending
In Kolomna will be held Picnic Poster Music Festival
The last day of July will bring in Kolomna that is located near Moscow one of the most fascinating Open Air festivals of this summer - Picnic "Poster". According to the organizers visitors of "Picnic" can expect not only wonderful musical feast, but a var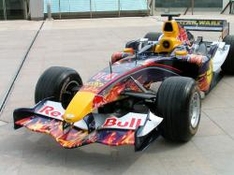 Moscow is to host auto show Bavaria Moscow City Racing
The grand annual auto show Bavaria Moscow City Racing will take place in the Russian capital, Moscow, on July 18, 2010. According to the information provided by the organizers, this year the popular auto show will be attended by the bolide of one of the m
In Moscow opened a new guided tour
Recently Russian capital acquired another feature, which promises to be the most visited site not only among travelers, but also locals. Ostankino television tower opened a new guided tour, which will receive not only numerous tourists, but also newlyweds
In Moscow will be held mass celebrations of the Day of Russia
"Day of Russia" (formerly Independence Day) is one of the most important national holidays for each citizen of Russia, in which takes participation not only Moscow but also many other cities of the vast country. This year, visitors of the festival, which
Moscow hosted the Parade of Brides
Last days of May pleased guests and residents of Moscow not only with real spring warm weather, but also with all sorts of entertainment. One of them was the original "Parade of Brides", which was held in the Russian capital on May 30.
Moscow Botanical Garden opened Lilac Seasons
In one of the most beautiful and exceptionally romantic places in Moscow, Moscow State University Botanical Garden began "Lilac Seasons" - exciting themed tours to wonderful avenues of lilac trees.
Moscow Metro will celebrate 75 anniversary
In the coming days, the Moscow Metro will please its passengers with a variety of stunning themed events commemorating 75th anniversary of the Moscow Metro.
In Moscow will be conducted a large-scale reconstruction of temples
Moscow's authorities, headed by the Mayor Yuri Luzhkov, announced grand plans to provide financial assistance for restoration and repairing works in the temples and monasteries of Moscow and Moscow region, totaling over 100 million rubles.
Skinheads celebrated the birthday of Adolf Hitler with the attack on the Moscow's citizens
Skinheads celebrated the birthday of their spiritual mentor Adolf Hitler with a series of violent attacks on residents of Moscow in the evening on April 20 in the northwest of the Russian capital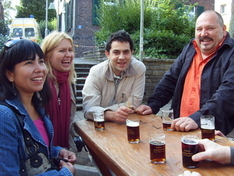 Moscow is to host XII Grand Moscow International Beer Festival
Organizers of the Grand Moscow Beer Festival said that holding a beer festival does not pursue the aim of promotion of alcohol, but moderation and culture of drinking. To prevent underage drinking in the upcoming festival will take place the action "Are y
Night Wolves will open the 2010 motorcycle season
Once again the peace and quiet of the evening Moscow will be rend by the roar of fashionable enduro, rapid sport bikes, choppers and numerous stylish classic bikes. The first Moscow Motor Club "Night Wolves" will open another new motorcycle season 2010 in
Terrorist attacks in the Moscow subway killed 37 people
This morning in the Moscow metro during rush hour two suicide bombers blew themselves up killing at least 37 and injuring at least 102 passengers of Sokolniki metro line. Two explosions took place within 40 minutes at the stations of "Lubyanka" and "Park
Moscow has long been known around the world for the most expensive boutiques, the most fashionable restaurants and one of the highest property prices in the world. According to a recent survey of the real estate market from the Knight Frank LLP Company, p
In Moscow was opened the Biennale 2010
Recently, in the Moscow Manege, with a large exhibition of such famous artists as Henri Cartier-Bresson, Sarah Moon, Martin Frank, Elliott Erwitt, Andrew Bezukladnikov, Peter Lindbergh and Paolo Rovers was marked the opening of the eighth international fe