Business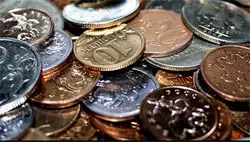 Many people believe that Moscow is still a dense forests. Share the truth as it is. Forests are really growing, but forests of new buildings for commerce and business. At the heart of Moscow you find the new major business centers. And in the sleeping areas, there are many neighborhoods. Moscow is expensive for real estate: Prices are steadily rising for home prices - Moscow today is one of the three most expensive cities in the world. It is clear that investment in the construction business are the most relevant in our days, and profits from the sale of real estate is hundreds of percent.
No less rapidly growing automobile market in Moscow. Every day you will find on the streets of Moscow about four new vehicles, and where there is a demand - there is always a proposal. No wonder that all world leaders in carindustrie, such as Audi, BMW, Porsche, Volkswagen, Mazda, seeking to showcase their new items it is on Moscow's carsalons. As the Russian writer Nikolai Gogol wrote in the early 19 century: «And what Russian does not like to drive fast?». This truth is valid till this day. In Moscow, with the permission of the streets at speeds of 60 kilometers per hour, expensive machines are popular with the sporting character and acceleration up to hundreds for a few seconds.
In other areas of metropolitan lull also evident. In Moscow, hundreds of annual international exhibitions of various themes: fashion, culture and art, military industry, health and medicine, information technology, education and science and much more - the variety of exhibits attract new business partners and allowed to enter into the most lucrative contracts.
Moscow's growing economic potential, making the city attractive to new investments.